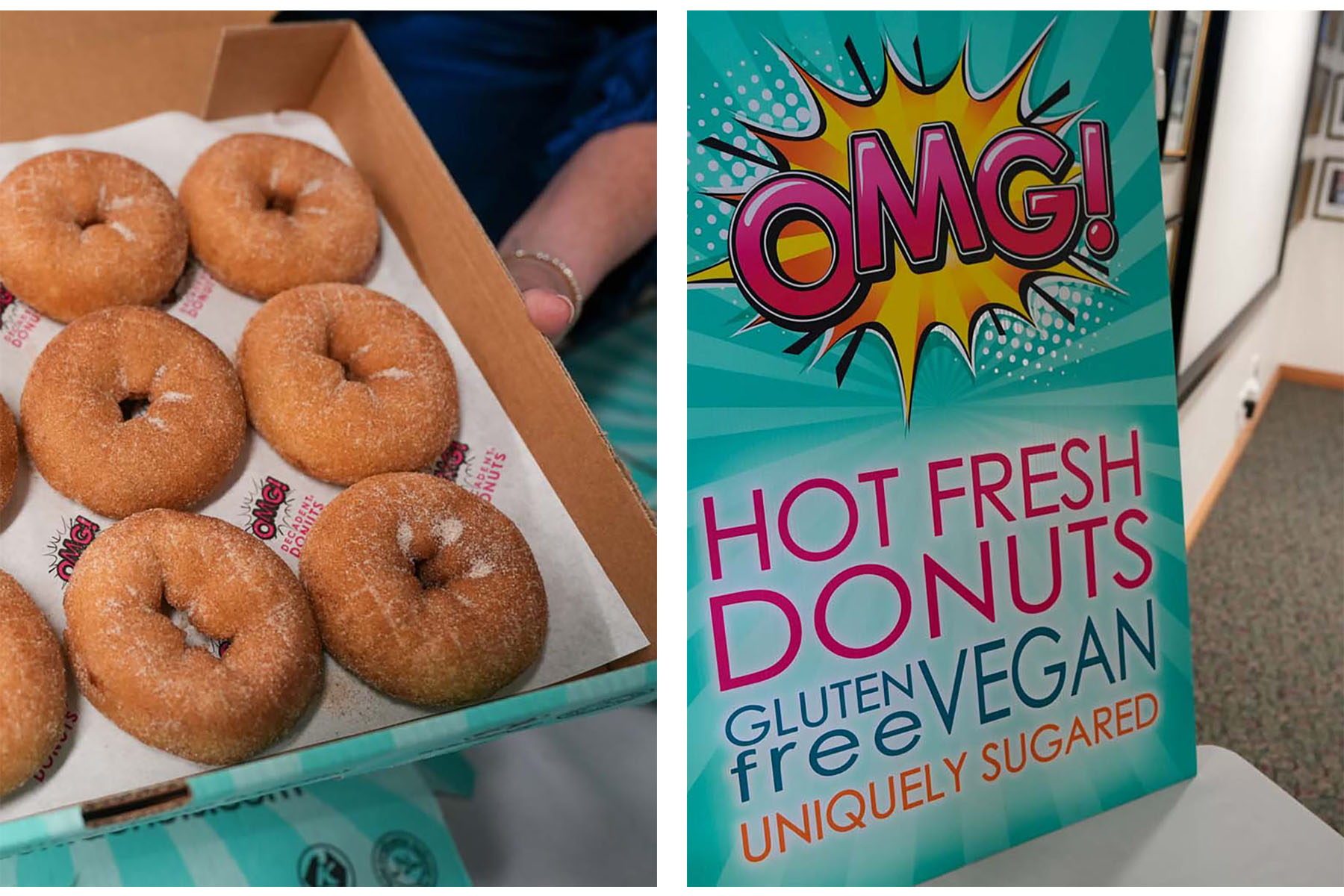 OMG! Decadent Donuts was privileged to be invited to attend and supply donuts at the Wesley Research Institute's launch of their new Coeliac Research Network where they unveiled plans for Australia's first Coeliac Screening Clinic to investigate the genetic link that runs in families.
It was a fascinating event which both informed the audience and called for people to participate in trials on the treatment and management of Coeliac Disease.
With so many people with Coeliac Disease in the room, our donuts were gone in a twink of an eye.   We were chuffed that everyone loved them so much!  
Associate Professor Dr James Daveson presented a fabulously informative talk, along with many other experts in the field and also a number of people who have a lived experience with Coeliac Disease.  
A number of those who had Coeliac Disease spoke about how treatment (and food options) has changed over the past 30 years or so.  They were passionate advocates of people volunteering for trials.  As first-degree relatives are often impacted with the condition, their passion for finding better treatments and raising awareness was less for themselves and more for their children and grandchildren.
The event also explained some of the history of Coeliac's Disease.   Many OMG! Decadent Donut customers have told us that they get so frustrated when people don't take Coeliac Disease seriously and when other people claim eating gluten free as a 'fad'. 
If it's a fad, it's a blinking long one! 
Removal of gluten from the diet remains the only way to manage Coeliac Disease but the exciting work by Wesley Research Centre and support by Coeliac Australia means treatment, diagnosis and management of it continues to improve.
Queensland's Wesley Research Institute is a world leader in Coeliac Disease research. Their scientists are developing breakthroughs in diagnosis and treatment. Wesley Research Institute is an independent, not-for-profit charity and the official research partner for UnitingCare hospitals.