PARIS 2 research findings
PARIS 2 research findings will change how clinicians treat children with acute respiratory problems.
PARIS 2 is the world's first large-scale clinical trial in children aged under five years presenting to hospital emergency departments with a respiratory illness requiring oxygen. It compared standard oxygen therapy with nasal high-flow therapy, which is a simple method of providing increased oxygen via nasal cannula, but one that is rarely available in smaller hospitals. The study demonstrated that oxygen therapies work differently for children than for infants and adults.
The results, based on 1500 children aged from one to five years presenting to 14 emergency departments across Australia and New Zealand, clearly identify the children who can be treated with standard oxygen and those who need additional respiratory support with nasal high-flow oxygen therapy.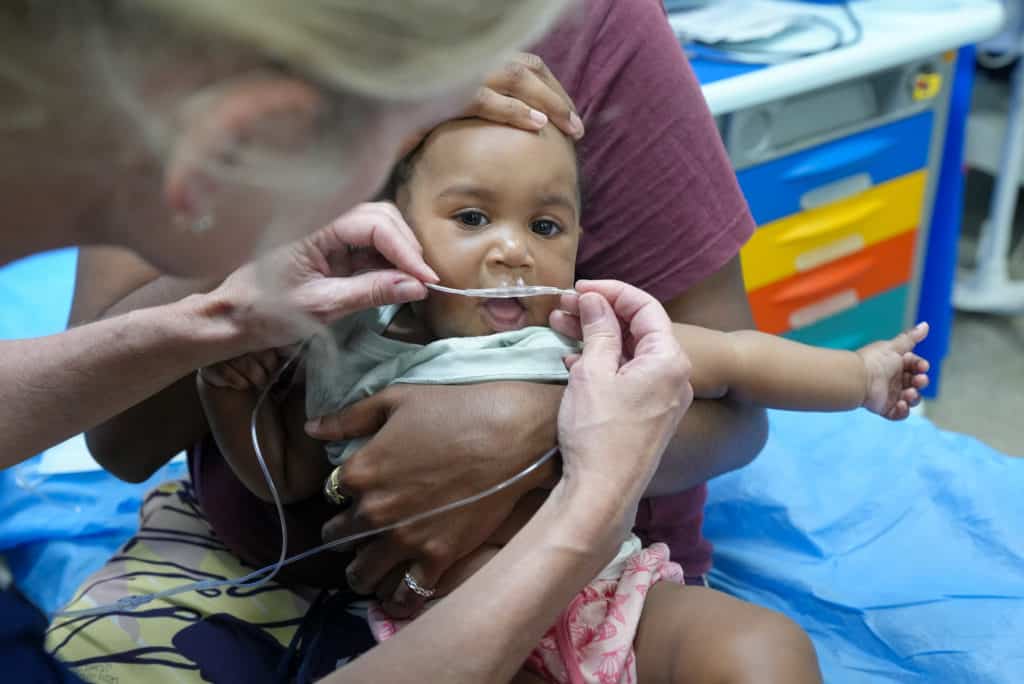 Further, the results demonstrate that the combination of these two oxygen methods can be safely used in general wards of smaller and regional hospitals that do not have children's intensive care services.
High-flow oxygen therapy is rarely available in rural and remote areas of Australia and many patients are transferred to city hospitals for a higher level of care than they may actually need.
In collaboration with Dr Donna Franklin from the Gold Coast University Hospital, who is leading a new project PARIS on Country, we are aiming to promote health equity and reduce transfers of sick children with respiratory disease to city hospitals in 18 rural and remote hospitals.
Read the full publication in the Journal of the American Medical Association (JAMA) by clicking here or view a copy of the paper below
PARIS 2 is funded by Australia's National Health and Medical Research Council with support from the Thrasher Research Fund (US), Emergency Medicine Foundation (Australia), Children's Hospital Foundation (Australia) and Perth Children's Hospital Foundation (Australia).
Other contributors include Wesley Research Institute, PREDICT, Queensland Health, The University of Queensland and Bond University: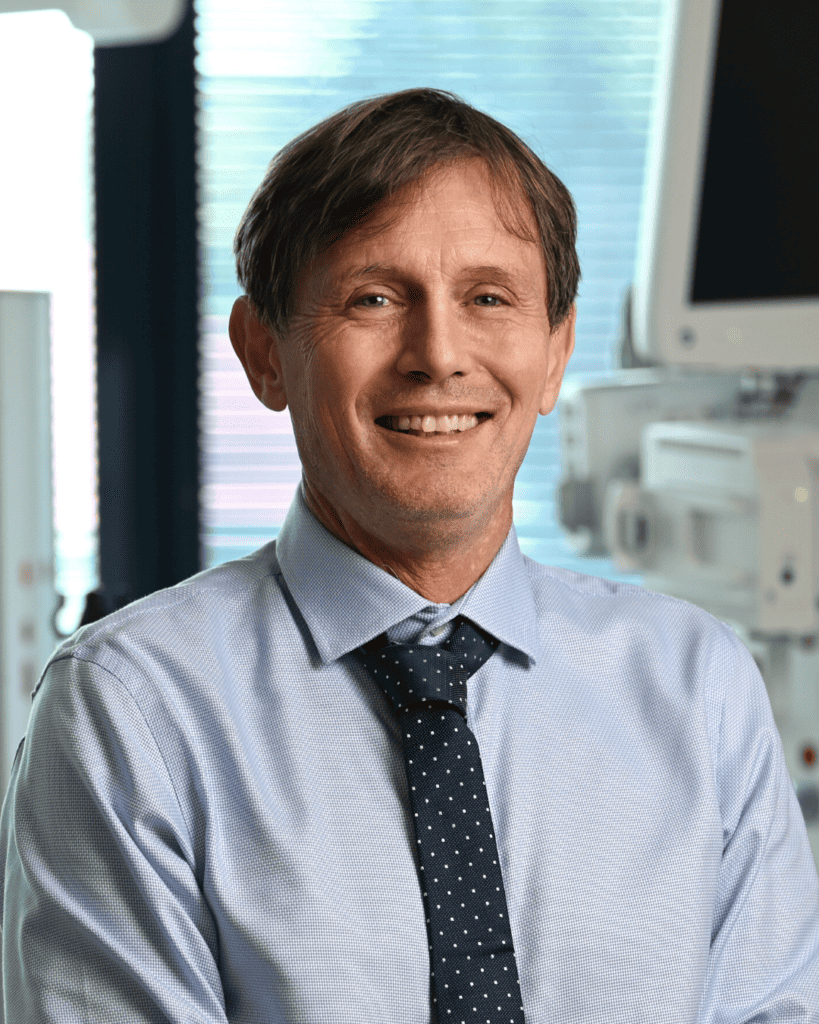 Dr Andreas Schibler MBBS
Chief Investigator
Dr Andreas Schibler is recognised as a world leader in paediatric acute respiratory medicine and intensive care, with over 30 years of academic work improving respiratory support methods for children. Dr Schibler has worked overseas in Switzerland, France, US , Mali, and in Australia in Melbourne and Brisbane in both clinical and research settings. Dr Schibler's research includes several of the world's largest clinical trials in children with findings published in the highest ranked medical journals. The outcomes to these significant studies have transformed best medical practice in the care and management of children with a respiratory disease. Dr Schibler has published over 180 papers, contributed to more than five medical books, and received over A$25M in research funding.
Donate
Help support further PARIS research