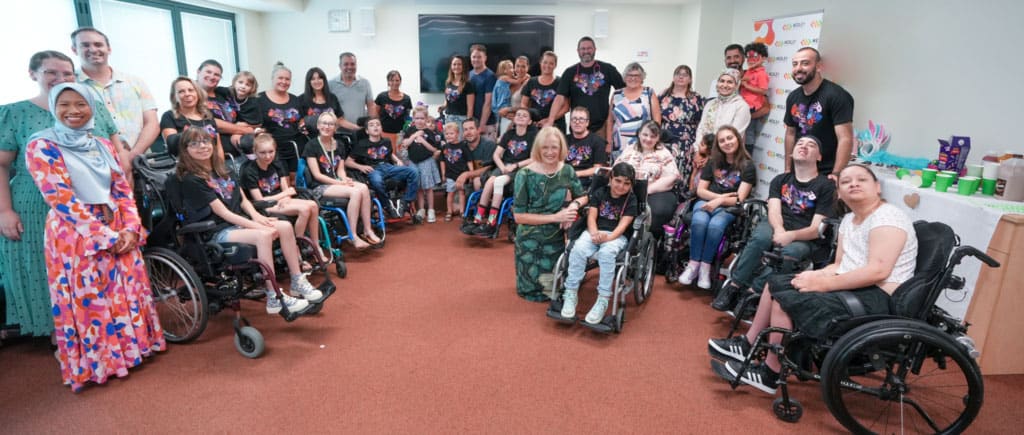 The Ataxia Telangiectasia (A-T) clinic at the Wesley Research Institute recently received a visit from Her Excellency the Honourable Dr Jeanette Young AC PSM, Governor of Queensland. The visit which occured on March 24th was a celebration of the clinic's work on this treatment trial that has been more than 10 years in the making.
A-T is a rare genetic disorder with an incidence of approximately three in one million births – Approximately 40 children in Australia currently have A-T. Patients with A-T often end up in a wheelchair by the age of ten and have a life expectancy of 25 years.
This genetic disorder leads to ataxia; the inability to walk, talk and use fine motor skills because of the neurological impairment. A-T patients also suffer from cystic-fibrosis-like lung disease due to immunodeficiency as well as cancer accounting for a high death rate
The symptoms of A-T are described as the 'worst parts' of cerebral palsy, cystic fibrosis and muscular dystrophy with a high risk of cancer and lung disease. There is unfortunately no effective therapy for this illness.
This clinical trial has investigated the use of Triheptanoin, a dietary fat supplement which has the potential to boost energy metabolism and significantly improve neurological symptoms. This treatment trial has given families of patients the hope that they are able to have their children for longer by slowing down the progression of the disease.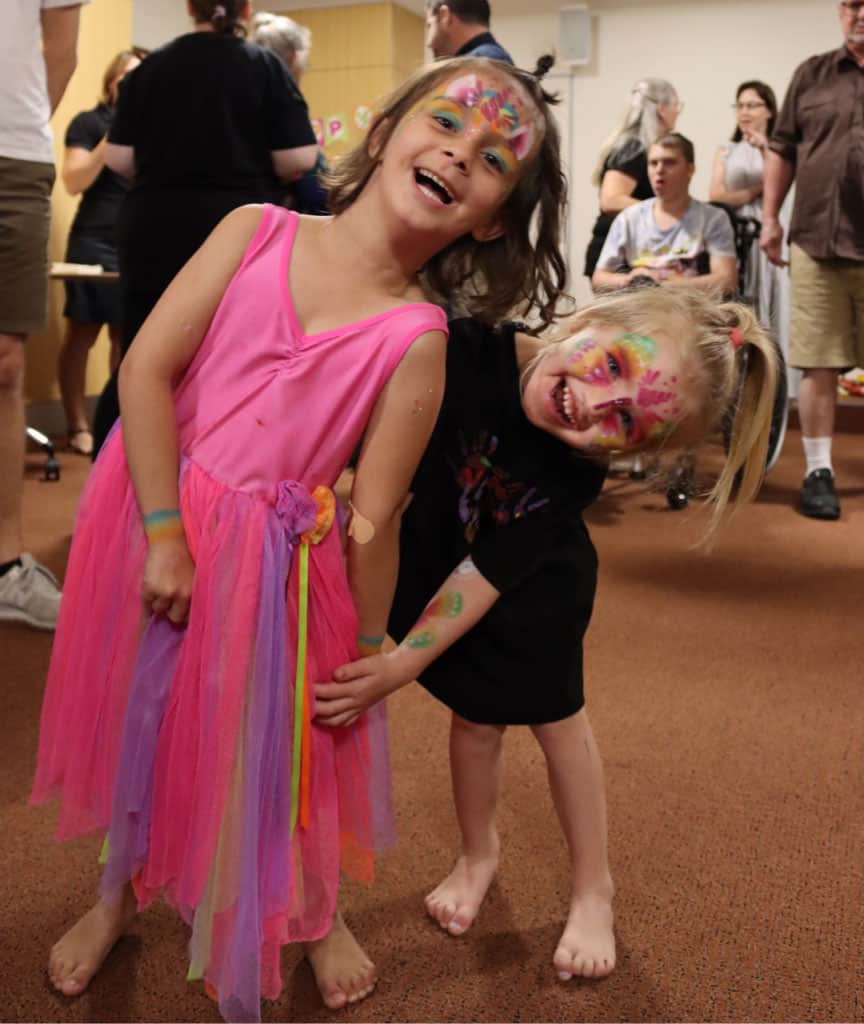 As the clinic officially drew to a close last Friday the 31st of March, A-T families came together to receive an update from lead investigator, Professor David Coman – on what is hoped to be achieved and to provide the families with data analysis timelines, as well as future projects.
Thanks to the dedication of the A-T participants (such as Daisy and Grace, pictured) and their families over the past year – without their ongoing commitment to this trial, none of this would have been possible.
Dr Matthew Lynch was also awarded the Dr Kate Sinclair BrAshA-T Research Fellowship Award. This award recognises Dr Lynch's outstanding contribution to the A-T clinic and his ongoing efforts toward the treatment trial.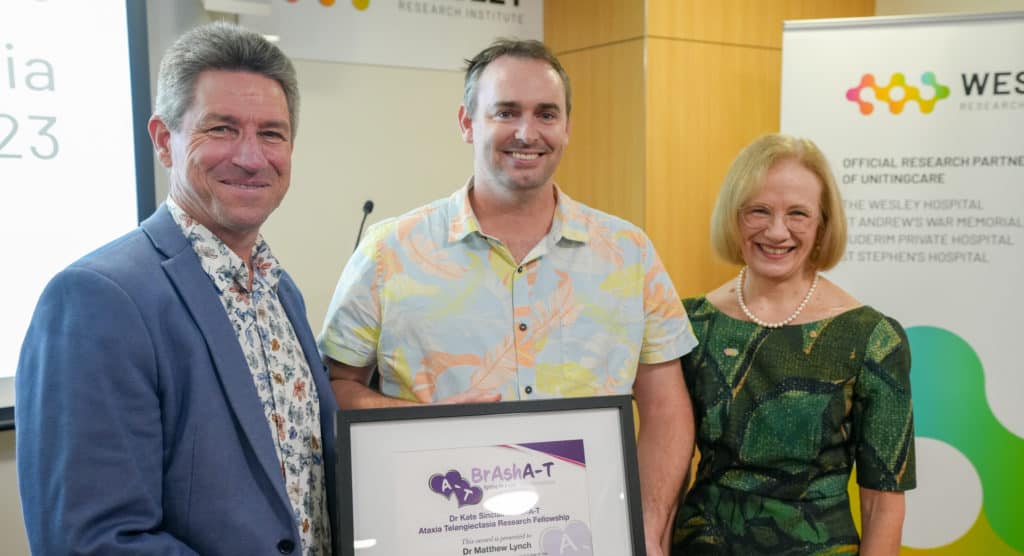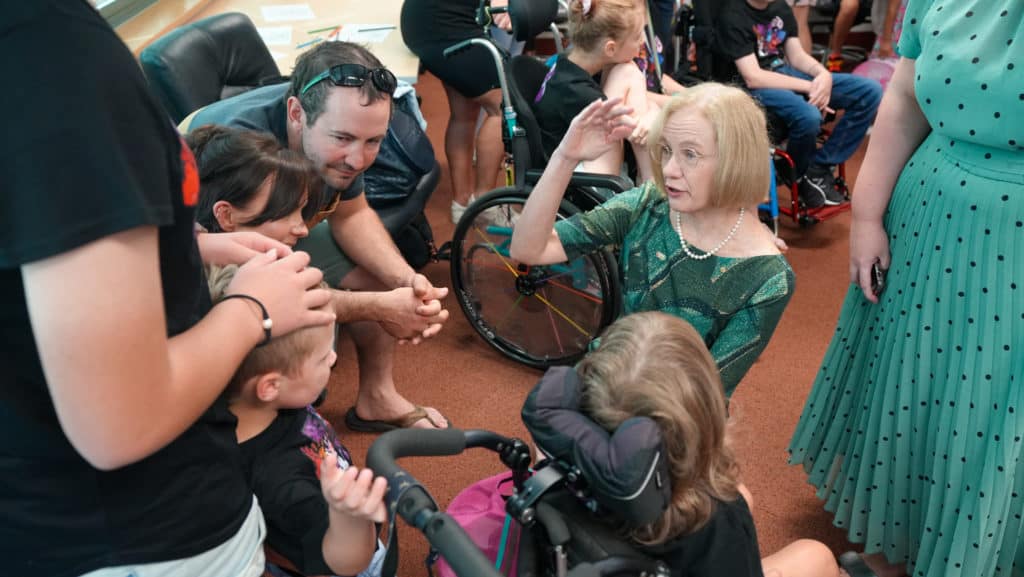 The visit from Her Excellency was a testament to the crucial work being done at the A-T clinic here at Wesley Research Institute. The clinic's researchers and staff are committed to finding effective treatments for A-T and providing support to the families impacted by the disease.
Data collection and analysis are currently underway, as families eagerly await the results. Further details will be coming soon.