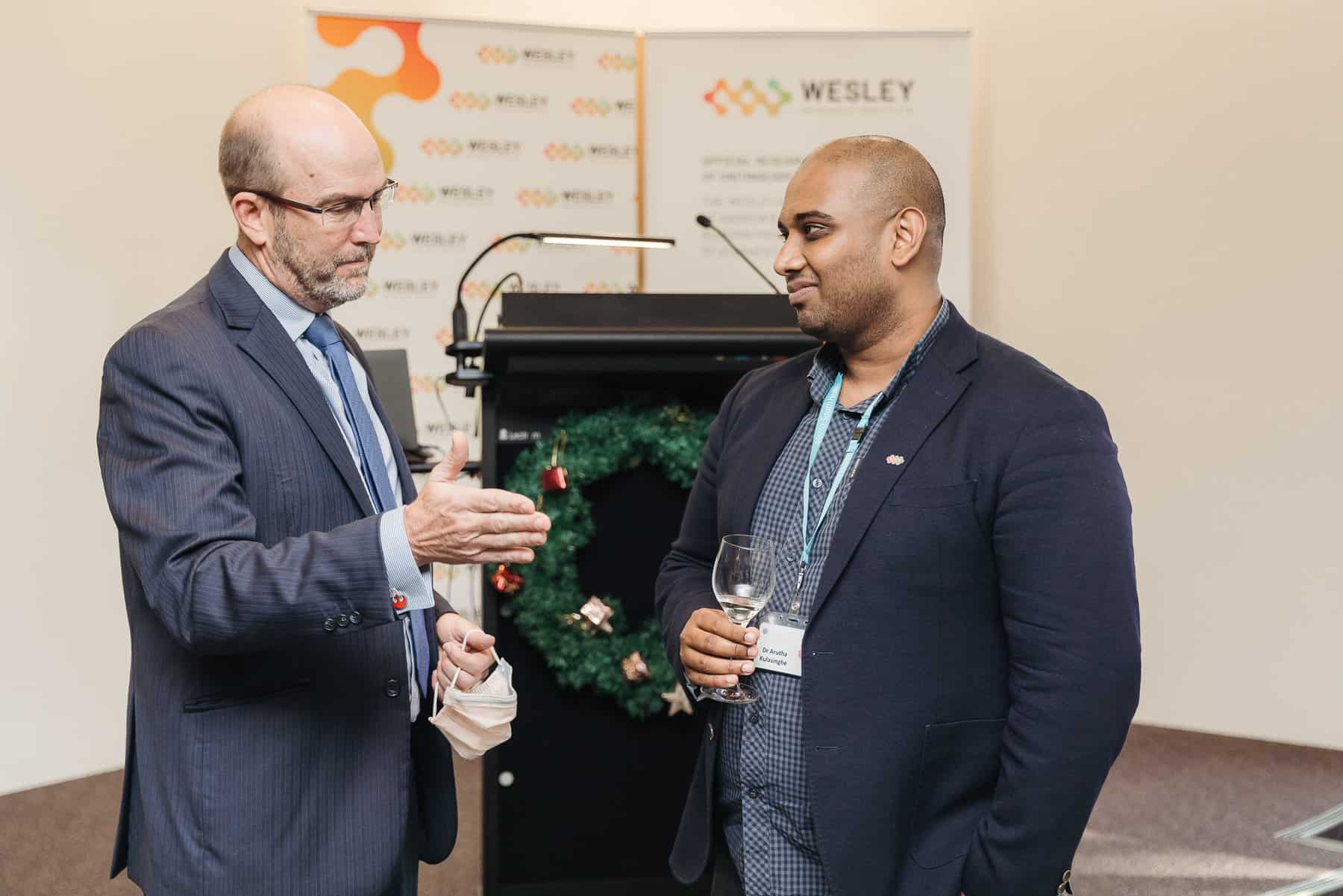 The Rosalie Martin Advocates Event 2022 held Thursday 8 December marks the 28th anniversary for Wesley Research Institute.
Professor John Fraser and Dr Arutha Kulasinghe provided an overview of the Neuro COVID-19 research, where they have discovered that COVID-19 actually damages DNA – unlike flu viruses. The study is still ongoing and Wesley Research Institute will remain at the forefront of this important research.
We also heard from Mr Charlie Sartain, Chairman of the board and newly appointed CEO Mr Andrew Barron. With over 50 guests attending it was a great way to celebrate the new brand, change of name and mingle with our advocates to end the year.
Thank you to all who joined us for the Wesley Research Institute Advocates Event for 2022.
Below you can view the summary video from John and Arutha, as well as a photo gallery from the evening: