Thank you for making an impact
We have several major, corporate and individual donors without whose generosity it would simply be impossible for our institute to function. In particular I would like to thank the tremendous enduring support of Mitsubishi Development, BHP, the Brazil Family Foundation, Wendy and Allan Grummit, the Vidyajey and Albrecht FamilyFoundations, Hugh Sheardown, Helen Barnard, Donald& Joan Wilson Foundation and Alex and Mary Peden. Of course, the contributions from all of our financial and in-kind sponsors are gratefully received and our thanks extend across our whole network.
Wesley Research Institute would like to thank the Brazil Family Foundation and their generous gift of $1 million to support coeliac research. Your generosity is visionary and inspiring! The impact that this donation will make to the many lives affected by coeliac disease and other related autoimmune conditions cannot be underestimated. It is only through the support of dedicated individuals like yourself that we can make such a significant impact.
We would also like to thank Hugh and Bev Sheardown for their generous ongoing support of Wesley Research Institute, particularly for coeliac research.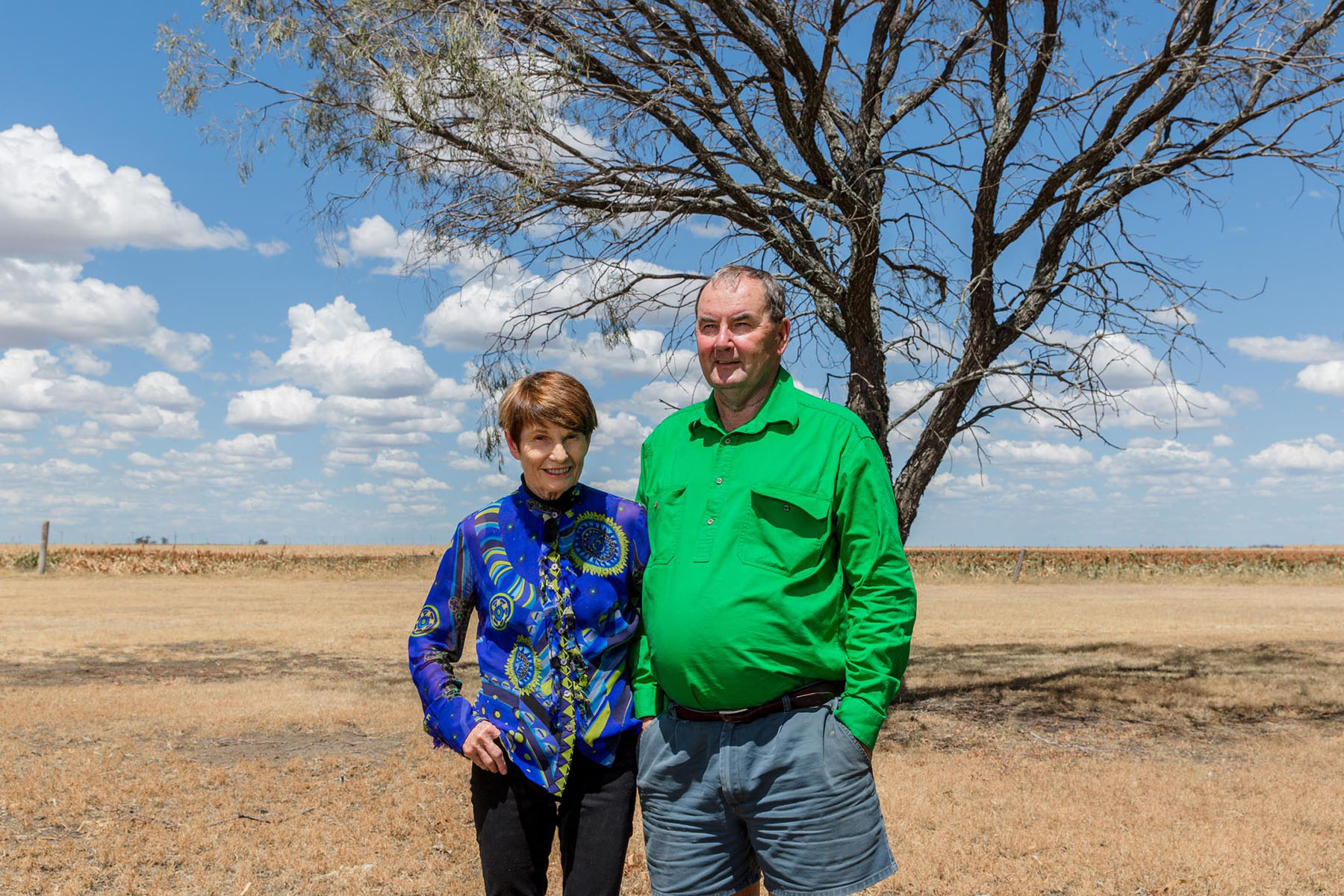 Donor Honour Roll
Bequest
Estate of the Late Betty Davies
Over $50,000
Mitsubishi Development
BHP
Helen Barnard
Brazil Family Foundation
The Donald and Joan Wilson Foundation
Hugh Sheardown, AM
Albrecht Family Foundation
Vidyajey Family Foundation
Over $10,000
The Sartain Family Foundation
JJ Richards & Sons P/L
The Edward Bullock Endowment
Catalano Family Foundation
John A. Allan
Grants
Coeliac Australia
Gambling Community Benefit Fund
Cancer Council Qld - Clinical Trial Support Scheme
Over $1,000
Ian Dickinson, AM
Wal W Edgar
John Foote
Russell W Stitz, AM
Cathryn Mittelheuser, AM
Maureen Stevenson
Louise Etlin
Daphne D. Dunn
Troy Gianduzzo
Peter J. Allen
Jon Douglas, AM
Sid Owen
Stack Family Foundation
Viti M Packer
Tony Hogg
Arnold Dodd
Rosemount Retirement Community
APS Foundation
Borgert Family Endowment
CEF Management Account
Mick Cranny
James C Blackburne
James Nicklin
Brazil Family Foundation
Southern Queensland mixed farmer, investor and philanthropist, Franklin 'Lyn' Brazil said he never thought of himself as the kind of bloke to become a Member of the Order of Australia (AM). He received the title as part of the 2022 Queens Birthday Honours list for his service to medical research and agriculture. Through hard work, good planning and decision making Mr Brazil progressed from a small poultry farm to four cropping properties and two cattle operations. Alongside Mr Brazil during his grains industry work was his wife Bobbie, herself an Officer of the Order of Australia (AO)medal recipient. In addition to serving as the University of Southern Queensland Chancellor from 2006 to 2014, MrsBrazil was the chair of the Australian Landcare Council, and a director of the Condamine Catchment Management Association. The Brazil Family Foundation contributes to many medical and scientific research organisations, including our own Wesley Research Institute and we were fortunate to receive from it a very generous $1 million donation this year towards the Coeliac Disease and Immune Health Research Program.
Albrecht Family Foundation
Martin and Fran Albrecht have been long term supporters of Wesley Research Institute. Not only was Martin former Chairman of the Board, but he was also awarded Companion in the General Division of the Order of Australia (AC) in 2002, and the Centenary Medal in 2003. Martin is also a recipient of Honorary Doctorates from University of Queensland, Queensland University of Technology, University of South Australia and Griffith University. We are so honored to have the Albrechts as donors and Martin as Patron, not only for their generous philanthropic support but for their tireless advocacy for Wesley Research Institute across government, industries and with corporate partners.
Vidyajey Family Foundation
Wesley Research Institute is very grateful to the Vidyajey Foundation for the ongoing and generous support they have provided since 2016. We would like to thank the family, JeyJey, Vidya and Sandra for your commitment to the work we do and the research that they enable. Throughout the pandemic they have remained steadfast supporters and allowed important research projects to progress. We are so grateful for generous donors who continue to enable research and provide positive impact for patients through medical research.
Hugh Sheardown AM
Diagnosed as a coeliac himself nearly 20 years ago, Mr Sheardown has always strived to help others with the condition. For his commitment to the cause, he was recognised with a Member of the Order of Australia in the2017 Queen's Birthday Honours List. Mr Sheardown has spent much of his retirement in various roles with Coeliac Queensland and Coeliac Australia, including stints as president of both organisations.
"I was in a fortunate position to be able to retire and wanted to use my management and financial expertise to assist the organisation and other coeliac members, " he said.
Helen and Chris and Chris Barnard
Helen's late husband Chris was a leader and a friend, a mentor and always curious to know more. Chris' generous spirit, diligent focus and persistence helped to support Wesley Research Institute to where we are today. We remember the tremendous impact Chris Barnard had on so many boards, community groups and the people of Queensland.  Wesley Research Institute benefitted from Chris Barnard's active service as a board member from 2009 to 2017. He was a dynamic and valued member of a number of committees. He was passionate about the impact that medical research can have, which was inspiring. As a leading financial advisor and stockbroker in Brisbane, Chris introduced potential donors to Wesley Research Institute whose support has been absolutely crucial in funding vital clinical research. His contribution to the Institute was far wider, in governance and financial oversight. Most recently we thank Helen for her generous contribution towards the Chris Barnard Cancer Research Memorial Fund, which is supporting some impactful research projects across breast, gynaecological, skin and pancreatic cancers.
"Chris' professional acumen and strong community spirit was recognised by all who had the privilege of working with him."-Anne Cross, Former CEO of UnitingCare