Our People
Clinical Trials Centre Team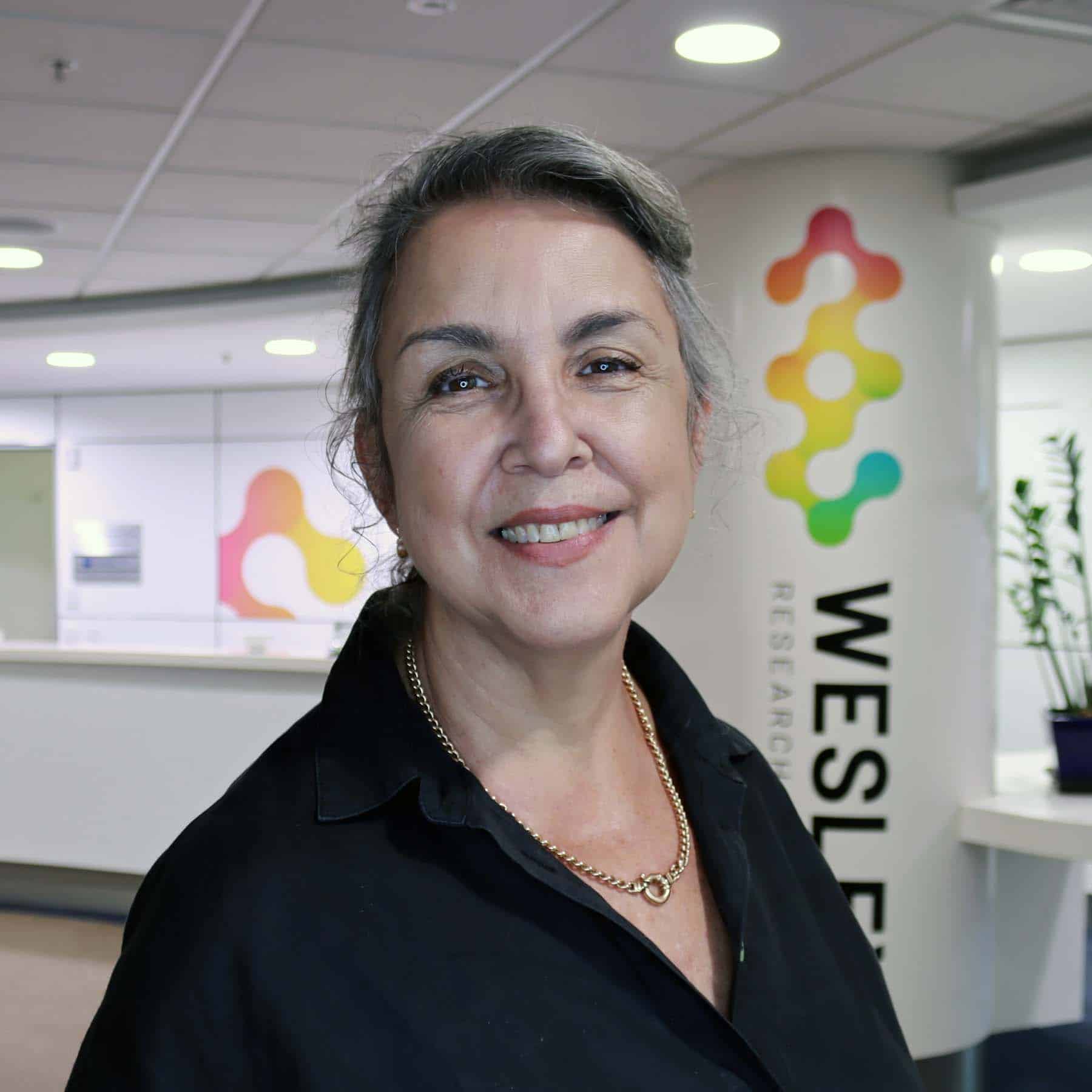 Anne Tremellen
Clinical Trials Centre Manager
Anne Tremellen is the Manager of the Clinical Trials Centre. She is a registered nurse and midwife who has been actively supporting researchers for the last 20 years. In her current role, she oversees the implementation and conduct of research projects to ensure the high quality and timeliness of research conducted ensuring that relevant local, national and international regulations and standards are being met. She liaises with clinical staff, investigators and external research entities to ensure that all studies are undertaken efficiently, providing regular reports on research activity to Principal Investigators and the Institute.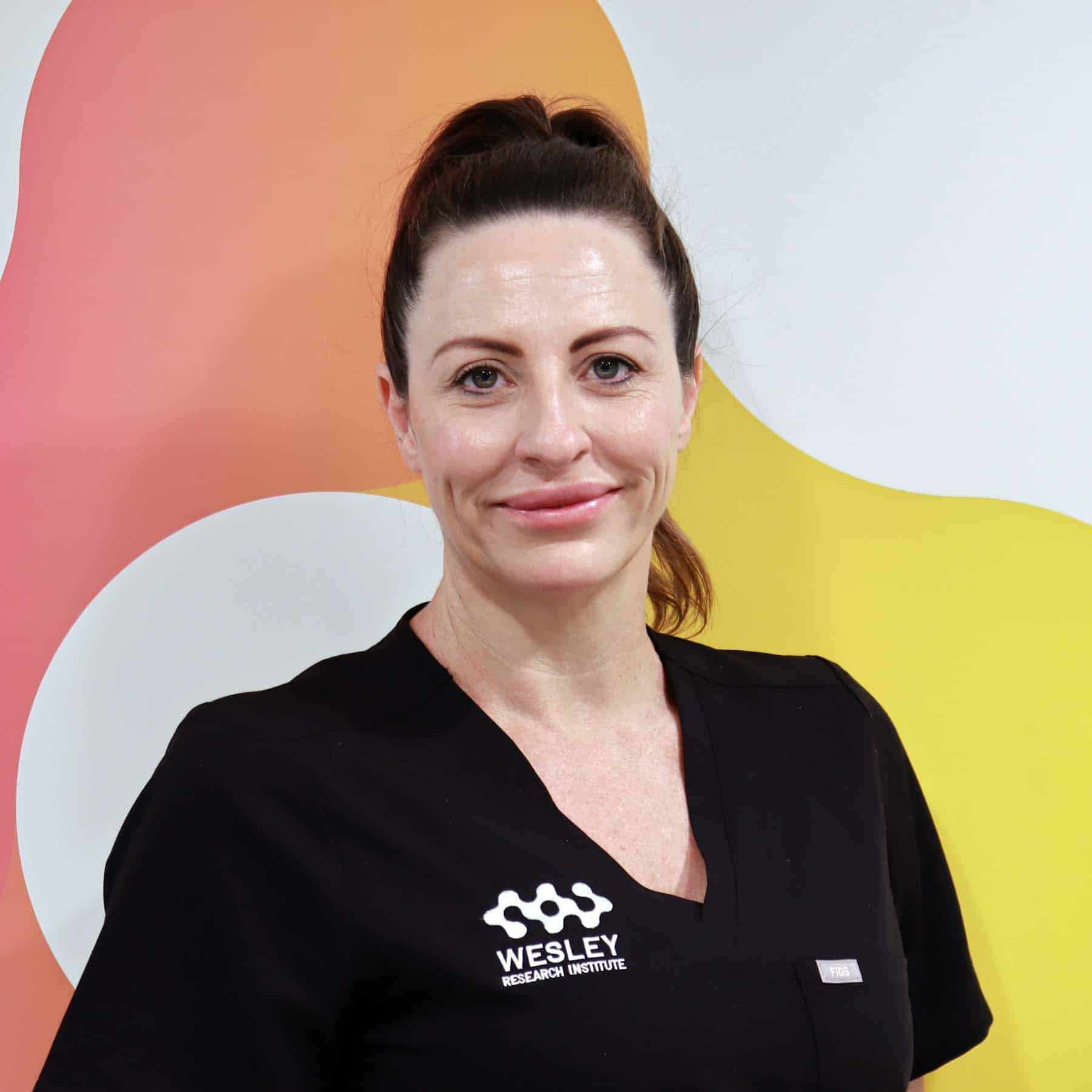 Emma Brownrigg
Clinical Trials Coordinator
Emma Brownrigg has been a Registered Nurse for the past 25 years, specializing in both adult and Pediatric Oncology, Hematology, Renal and Palliative Care. Prior to commencement at WRI, Emma worked in Paediatric Immunology, Allergy and Endocrine Research at the Mater Hospital and Queensland Childrens Hospital. She has a special interest in Gastroenterology Research particularly early diagnosis and treatment options to improve the health outcomes and quality of life of people with Coeliac disease. Her number one priority is to ensure participants have a positive and worthwhile journey from the first point of contact, continuing throughout the study and post completion.
Jacqui Langton
Clinical Trials Coordinator
Jacqueline is a Registered Nurse who has been with Wesley Research Institute for 10 years, working in her role as Research Nurse – Clinical Trials Coordinator. Gaining her Bachelor of Nursing Degree at Queensland University of Technology, her nursing career covers over 20 years' experience working across hospitals within the United Kingdom and Brisbane, Australia. Jacqueline has coordinated many clinical trials and been fortunate enough to have seen a number of the investigational products make it onto the PBS, providing the public with life changing treatment.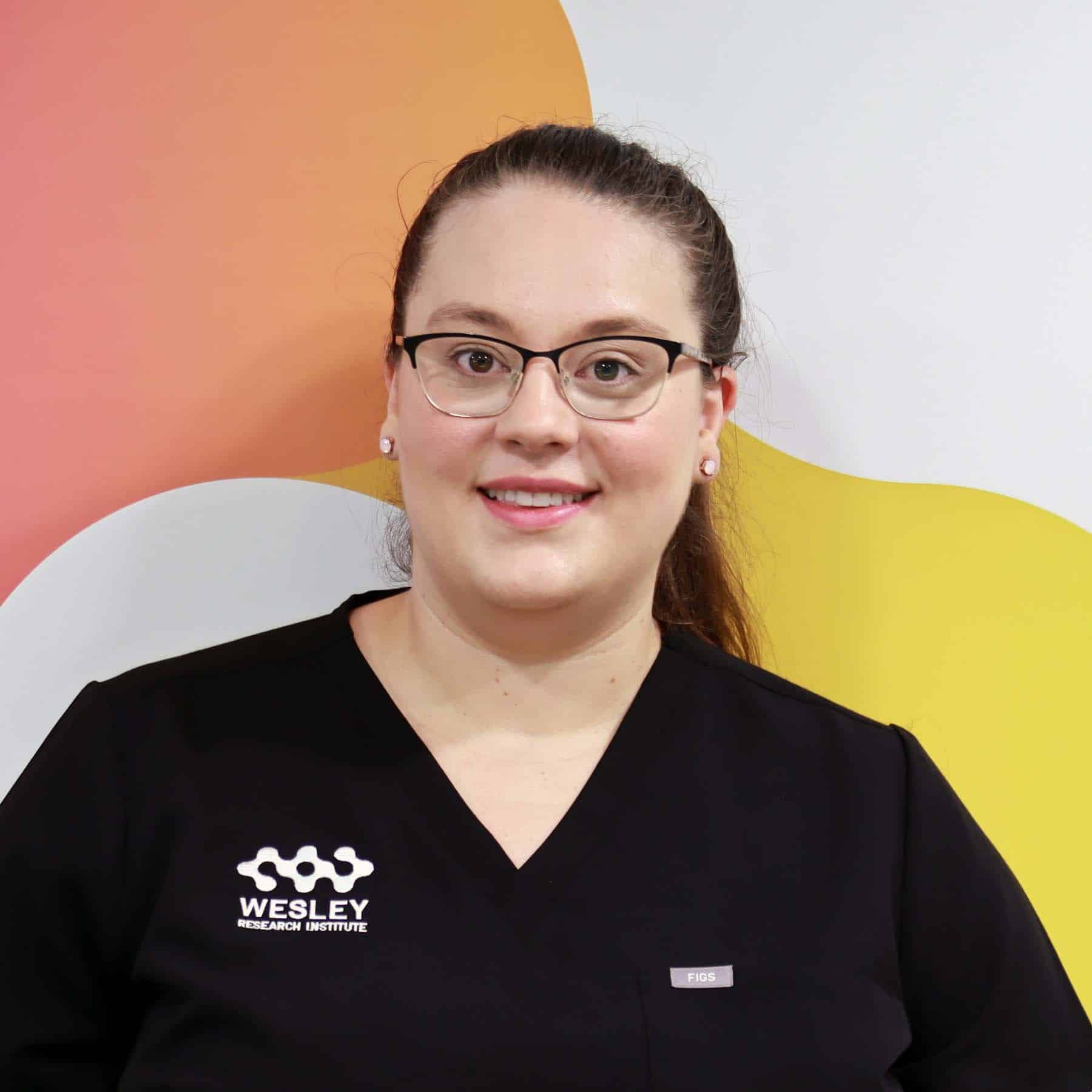 Leah Hingston
Clinical Trials Coordinator
Leah is an experienced Clinical Trials Coordinator within a multitude of specialty areas including oncology, haematology, immunology (incl. coeliac disease), neuropsychiatry, neuroscience and Tourette Syndrome research. She has a Bachelor of Science (Biomedical Science) from Griffith University, and a Masters of Nursing Studies from the University of Queensland. Leah has 10 years of medical and surgical nursing experience within private and public hospitals in Brisbane. She is passionate about supporting research and clinical trials which continue to provide novel treatment options, practices, and improved health outcomes to all patients. She is committed to ensuring all patients and their families receive the best quality care and support.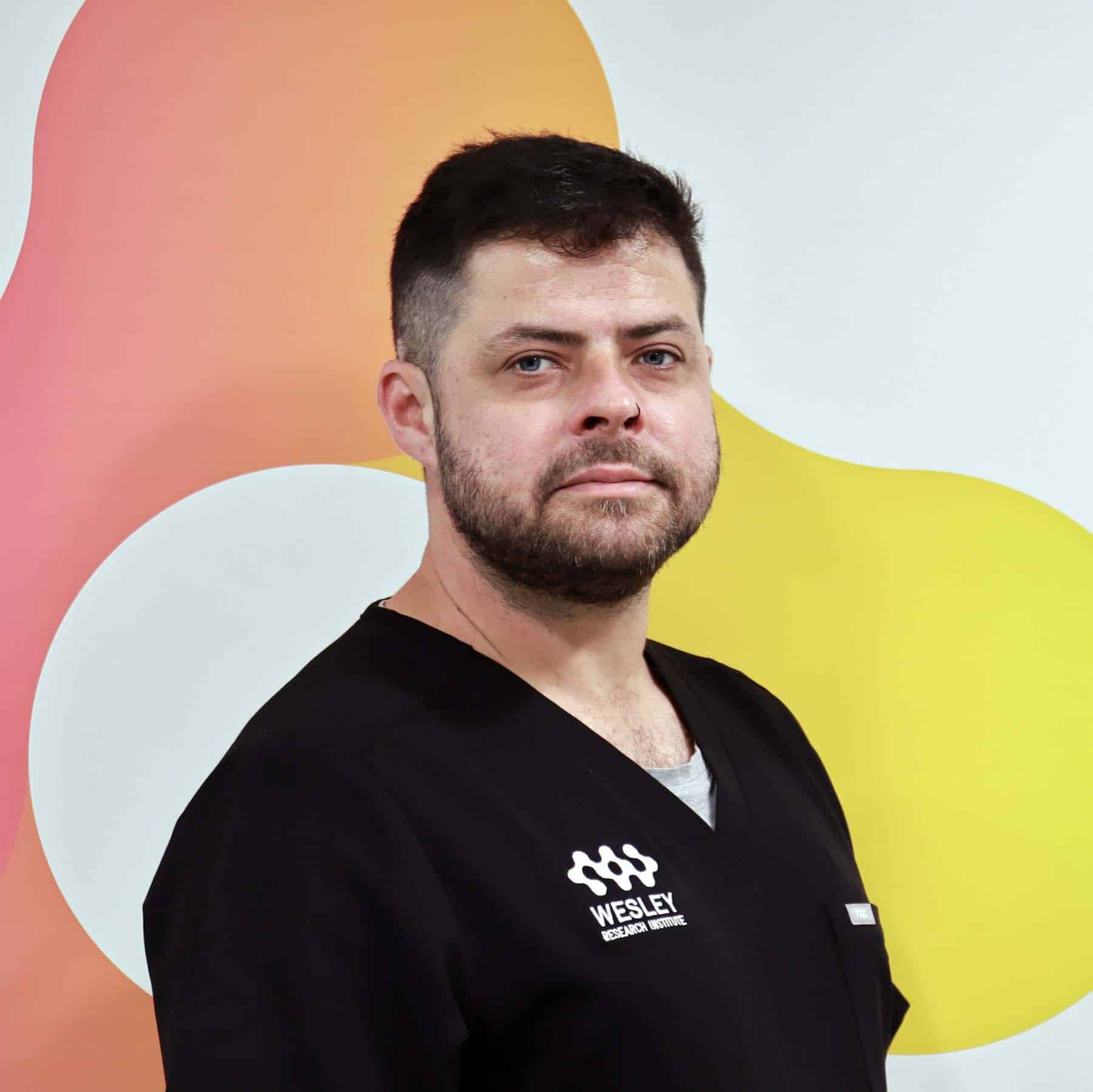 Chris Henderson
Clinical Trials Coordinator
Chris is of a nursing background and has a number of years' experience across an array of clinical areas within The Wesley Hospital, including Neuroscience, acute stroke and surgical Urology. He has joined Wesley Research Institute as a Clinical Research Assistant and is currently focusing on several clinical trials pertaining to Coeliac Disease.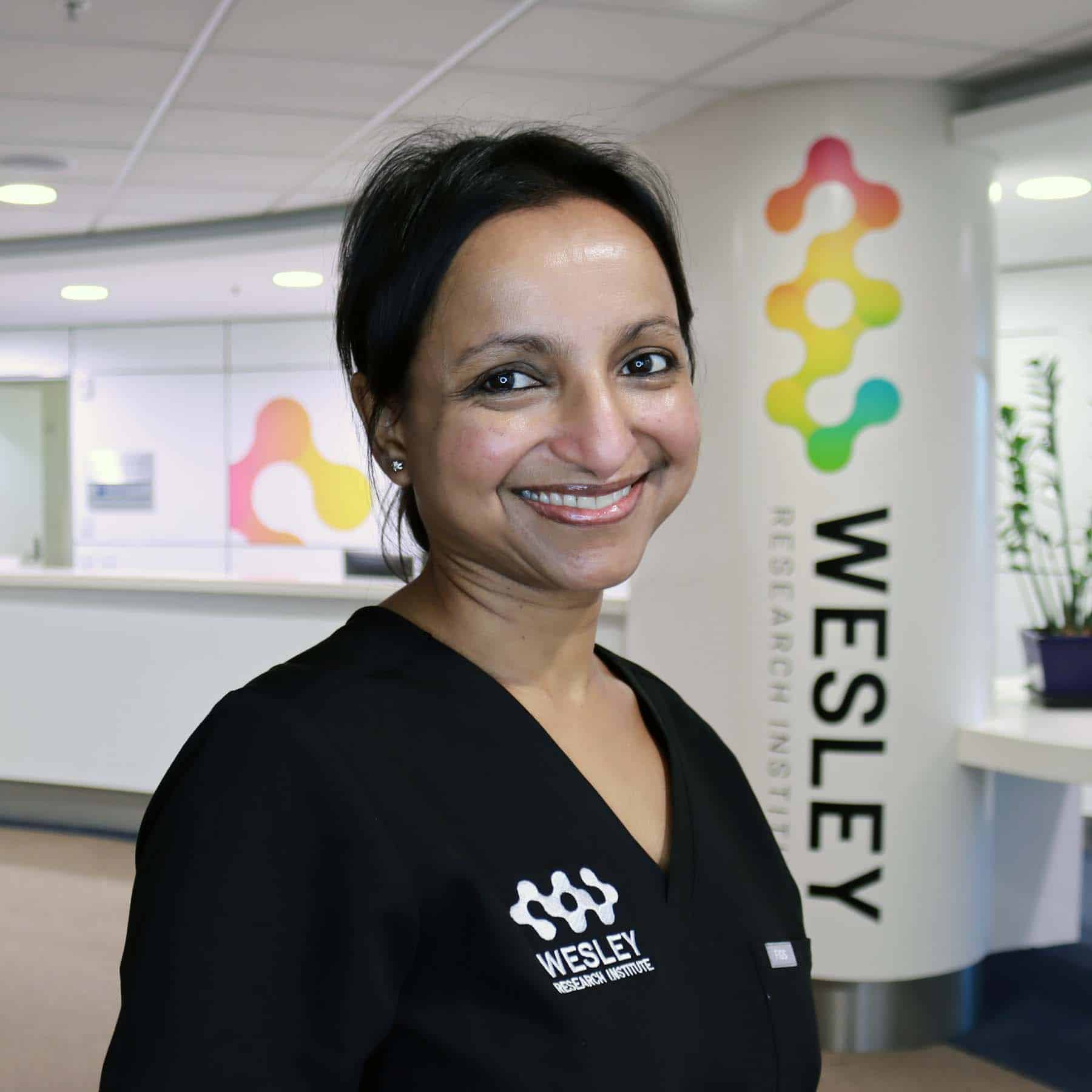 Venita Bali
Clinical Trials Coordinator
Venita is a registered nurse who works as a Clinical Trials Coordinator at the Wesley Research Institute. She has a Bachelor or Nursing from QUT. She has worked in clinical trials over the last 10 years in various therapeutic areas including rare diseases, immunology and coeliac disease. She enjoys being part of a team that endeavours to promote a positive experience to study participants engaged in clinical trials.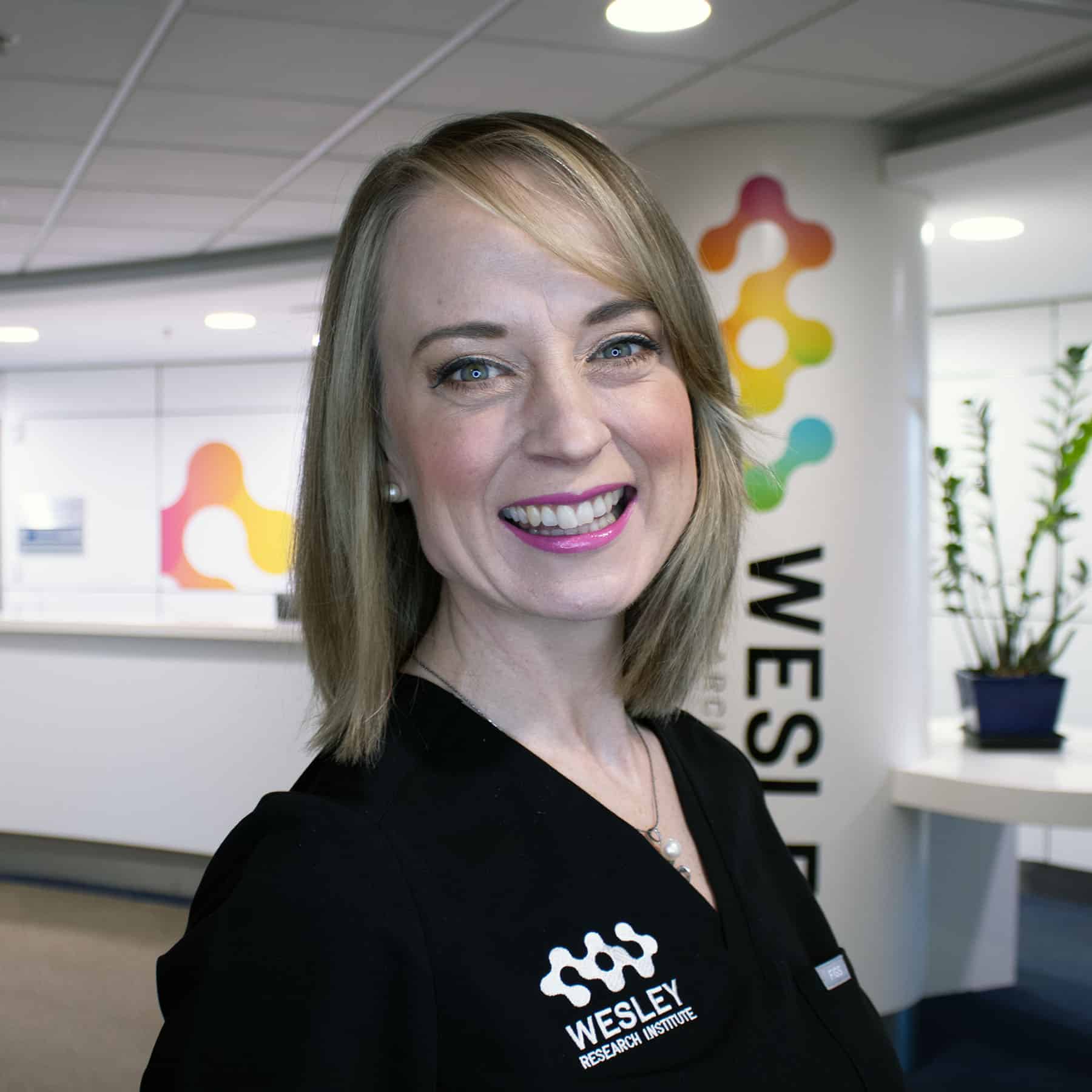 Linda Pearce
Clinical Trials Coordinator
Linda is a Registered Nurse who works as a Clinical Trials Coordinator at Wesley Research Institute. She graduated from the University of Tasmania with a Bachelor of Nursing and was awarded First Class Honours for her research project exploring nurses' participation in patient resuscitation. Clinically, Linda specialises in Interventional Cardiology and is currently completing postgraduate studies in Cardiovascular Nursing. Her current research interests include structural and interventional cardiac research, neurology and strategies to improve health literacy in cardiac patients.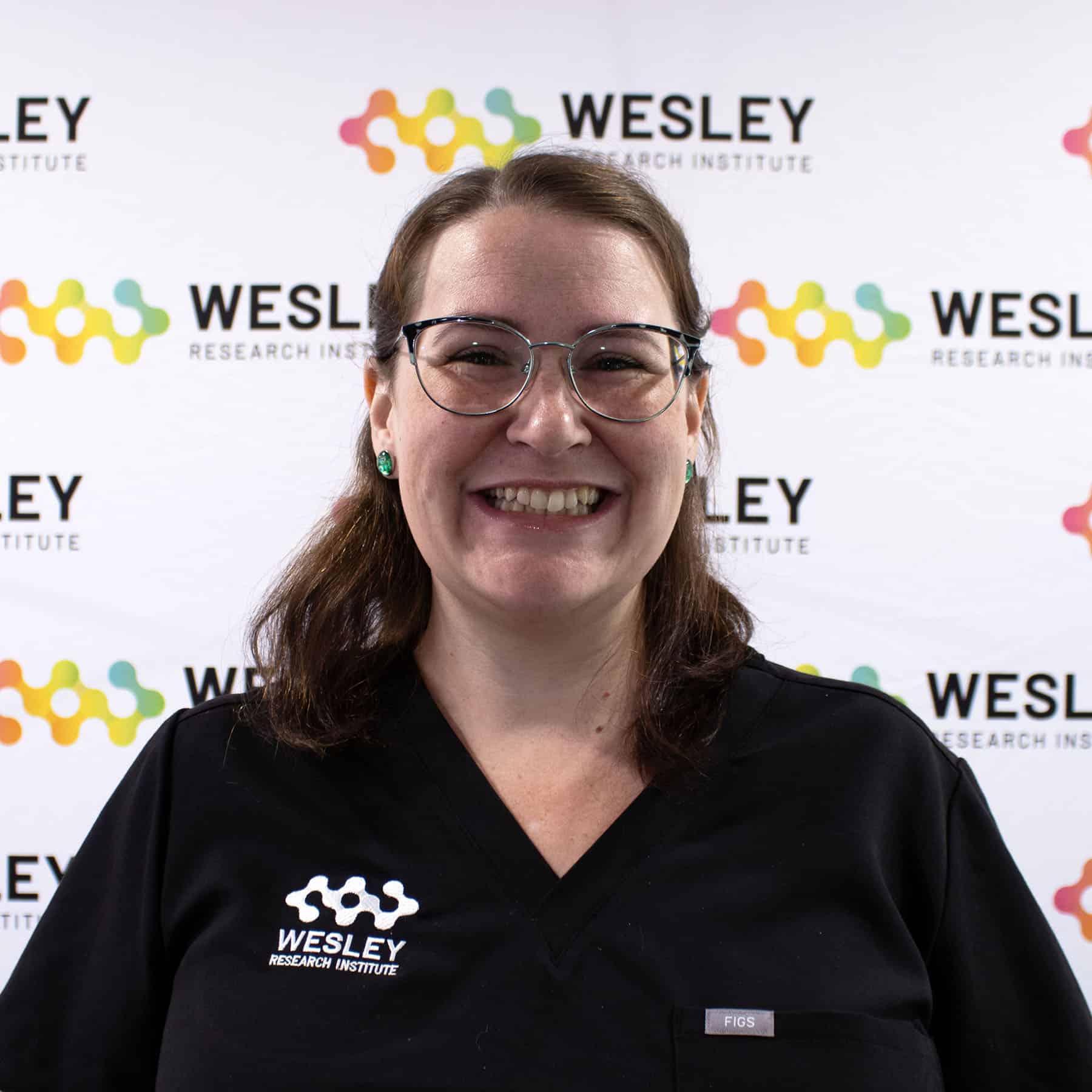 Sarah Harriman
Clinical Trials Coordinator
Sarah is a Registered Nurse who works as a Clinical Trials Coordinator at Wesley Research Institute and on the Paediatric and Adolescent Ward at The Wesley Hospital. Sarah also volunteers as a peer support worker for bereaved parents at Children's Health Queensland. She has a Bachelor of Nursing from ACU. Sarah then completed a Graduate Certificate in Clinical Nursing (Child and Adolescent Health) and was awarded The Australian College of Children & Young People's Nurses Award. Her current research interests include paediatrics, rare diseases, dermatology, food allergies, and immunology.
Dr Ayeza Durrani
Clinical Research Practitioner
Dr Ayeza Durrani is a General Practitioner who is working as a Clinical Research Practitioner at Wesley Research Institute. She graduated from James Cook University in 2012 and was awarded FRACGP in 2017. She is a sub-investigator for Clinical Trials that require a General Practitioner oversight. Her research interests are in dermatology, immunology and gastroenterology and is currently involved in a number of trials.