Established in 1994, Wesley Research Institute is the official research partner for UnitingCare

Our research extends across the UnitingCare network including Lifeline, Bluecare and four private hospitals, St Andrews War Memorial Hospital, The Wesley Hospital, Buderim Private Hospital and St Stephens at Hervey Bay.
We predominately focus on translational research and work closely with experienced doctors, nurses and allied health professionals to deliver improved treatments, better diagnostics, and enhanced care.
We are focused on making a real difference, committed to providing better outcomes and quality of life for patients and their families, as well as building supportive communities.
2023 Clinical Grant Round
For this years call, we are looking for staff and healthcare professionals (including but not limited to, doctors, nurses, pharmacists, physiotherapists, support services etc) who work at one or more of the UnitingCare Hospitals, interested in conducting investigator-initiated research projects.
Find out more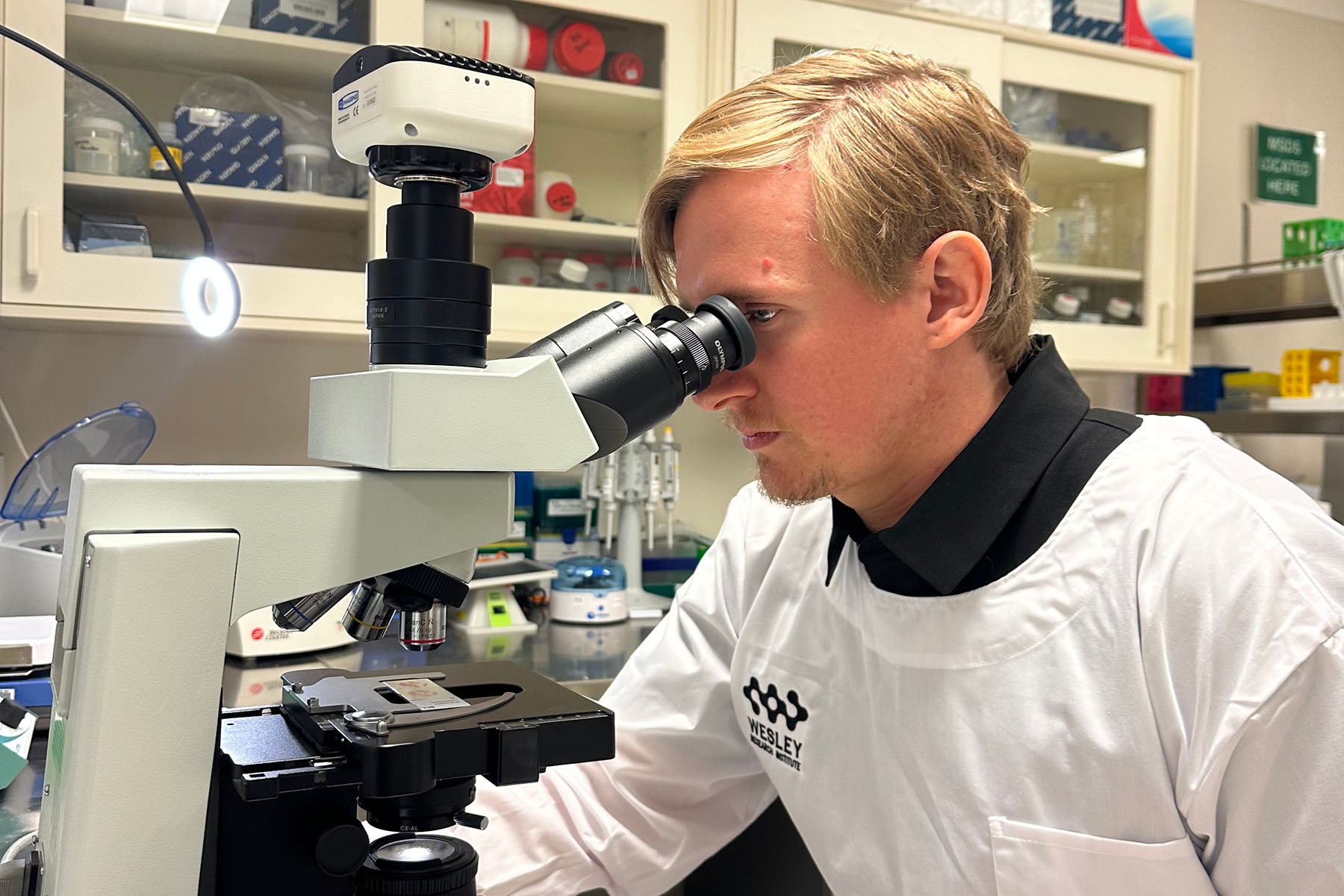 Research into faster and more accurate diagnosis

Improve understanding
around the causes of disease & better prediction of disease progression

Increase survival and quality of life for patients and families

Acknowledgement of Country
Wesley Research Institute acknowledges this Country and its Traditional Custodians. We acknowledge and respect the spiritual relationship between Traditional Custodians and this Country, which has inspired language, songs, dances, lore and dreaming stories over many thousands of years. We pay our respects to the Elders, those who have passed into the dreaming; those here today; those of tomorrow. May we continue to peacefully walk together in gratitude, respect and kindness in caring for this Country and one another.